Whether this is your first or 400th visit, welcome to the Centennial Bass Club website.  Our goal is to be an invaluable resource to you.  Our club is located in Northern Colorado. We hold our winter meetings ( Oct. - April) on the first Tuesday  and Summer meetings following first Mini of the Month.  The following pages will have information about our club, upcoming events, and how to join our club.  We invite you to return often and contact us with your thoughts and suggestions for our site.  

President: Perry Flot  970-539-0765

Centennial Bass Club of Northern Colorado

This page was last updated on: July 12, 2017
Business Meetings 2017 

FMO - TBA

SOCIAL HOUR - 

Regular Business - August 8, following Mini

TBD

Next Mini: July 22, Lonetree

August 8, Carter Lake

Next Weekend Tournament: Sept. 16-17, Lake Mac, NE.

Next Team Tournament: July 27, Boyd

August 17, Horsetooth

Jr Bass Club Event: July 30, Swift Ponds

All CBC Members please go to the "Members Only" Page and sign up for our new Emailing List.  Contact  our President for the password.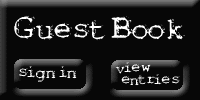 STORE ADDRESS:

1107 W. Drake

Fort Collins, CO 80526

PHONE NUMBER:

970.206.0206 

STORE HOURS:

Mon–Thurs: 8:00 am - 8:00 pm

 Fri: 8:00 am - 8:00 pm

 Sat: 8:00 am - 7:00 pm

 Sun: 10:00 am - 5:00 pm

Important: If you are not receiving emails from CBC please send us your contact info. Members Only Accepted.

Click here
 and see our members catching other species!
Website Designed by Frank Villa © 2017 at Homestead™ Create a Website and List Your Business